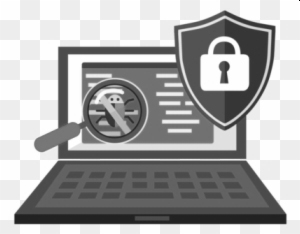 Endpoint security refers to securing endpoints, or end-user devices like desktops, laptops, and mobile devices which are connected to the corporate networks. Endpoints serve as points of access to an enterprise network and create points of entry that can be exploited by Cyber Criminals. Any device, such as a smartphone, tablet, or laptop, provides an entry point for attacker. Endpoint security aims to adequately secure every endpoint connecting to organization's network to block access attempts and other risky activity at these points of entry. As more enterprises adopt practices such as BYOD (Bring Your Own Device) and remote / mobile employees, the enterprise network security perimeter has essentially dissolved. With the proliferation of mobile devices like laptops, smartphones, tablets, notebooks etc., there has been a sharp increase in the number of devices being lost or stolen as well. These incidents potentially translate as huge loss of sensitive data for enterprises which allow their employees to bring in these mobile devices (enterprise-provided or otherwise) into their enterprise.
Endpoint security solutions often use a client-server model of protection, employing both a centrally managed security solution to protect the network as well as client software locally installed on each endpoint used to access that network. Some work on a SaaS (Software as a Service) model, by which both central and endpoint security solutions are maintained remotely. It also helps organizations successfully prevent any misuse of their data which they've made available on the employee's mobile devices. Example: a disgruntled employee trying to cause nuisance to the enterprise or someone who may be a friend of the employee trying to misuse the enterprise data available on the device. Every device which can connect to a network poses a considerable danger. And as these devices are placed outside of the corporate firewall, on the edge of the network using which individuals have to connect to the central network, they are called as endpoints. Meaning endpoints of that network.
As already stated endpoint can be any mobile device ranging from laptops to the notebooks of today, which can be connected to a network. And the strategy organizations employ in security these endpoints are known as 'endpoint security'. Although the objective of endpoint security solutions is the same – secure devices – there is a considerable difference between endpoint security and antivirus. Antivirus is about protecting PC(s), – single or many depending upon the type of antivirus being deployed – whereas endpoint security covers the entire picture. It's about securing every aspect of the network.
Difference between Antivirus and Endpoint Security: Antivirus is one of the components of endpoint security. Whereas endpoint security is a much broader concept including not just antivirus but many security tools (like Firewall, HIPS system, White Listing tools, Patching and Logging/Monitoring tools etc.,) for safeguarding the various endpoints of the enterprise (and the enterprise itself against these endpoints) and from different types of security threats. More precisely, endpoints security employs a server/client model for protecting the various endpoints of the enterprise. The server would have a master instance of the security program and the clients (endpoints) would have agents installed within them.
These agents would communicate with the server the respective devices' activities like the devices' health, user authentication/authorization etc., and thus keep the endpoints secure. Whereas antivirus is usually a single program responsible for scanning, detecting and removing viruses, malware, adware, spyware, Ransomware and other such malware. Simply put, antivirus is a one-stop shop for securing users home networks, and endpoint security is suitable for securing enterprises, which are larger and much more complex to handle.
Endpoint Security usually includes 'provisions for application whitelisting, network access control, endpoint detection and response', things which are usually not available in antivirus packages. It can also be said that antivirus packages are simpler forms of endpoint security.  The major difference between the Consumer and Enterprise Endpoint Security is that there's no centralized management and administration for consumers, whereas, for enterprises, centralized management is necessary. This central administration (or server) streamlines the configuration or installation of endpoint security software on individual endpoint devices and performance logs and other alerts are sent to the central administration server for evaluation and analysis.
You May also like these articles.